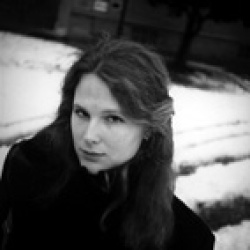 Born in 1972, Arabella Schwarzkopf grew up in Reutte, Tyrol. Her first encounter with photography was at the age of 17.
After a year of apprenticeship with Christian Teubner, a food photographer, she studied in the USA and was awarded a B.A. with merit at the Rochester Institute of Technology in Rochester, New York. From 1997 to 1999 she worked in New York City as an assistant to Bastienne Schmidt and Neil Selkirk and, during the summer months, at the Toscana Photographic Workshop in Italy. She has been represented by Regina Maria Anzenberger since 1998. The agency published a 16-page printed portfolio of her work entitled City Lives in 2002. She now lives and works in Bologna.

Publications in D La Republicca, Focus, Spiegel, Cosmopolitan, Wienerin, etc. Her commercial and advertising clients include: VaTech, Hospiz am Rennweg, Siemens, and Plansee Metall AG. Her book City Lives - a portrait project on 7 houses in 7 cities across the world is available by the AnzenbergerGallery bookshop.